Little Paxton, Saint Neots
A family friendly pub located in the rural village of Little Paxton. We offer a range of fantastic food, beer and wines, all served by our welcoming team indoors and out.
Star Pubs & Bars - Finalist for Best Pub Garden 2020
The Anchor is the Little Paxton local family & dog-friendly pub, just a slight detour off the A1. Offering an extensive refurbishment in 2021 to both our bar and restaurant, we have seating in both our intimate restaurant and marquee, while still keeping the traditional village pub atmosphere and welcoming friendly staff. We offer many events throughout the year and can cater for large groups and celebrations as well as having a fantastic play area.

If you would like more about our products or services please contact us on 01480 473199 or anchorpublp@gmail.com.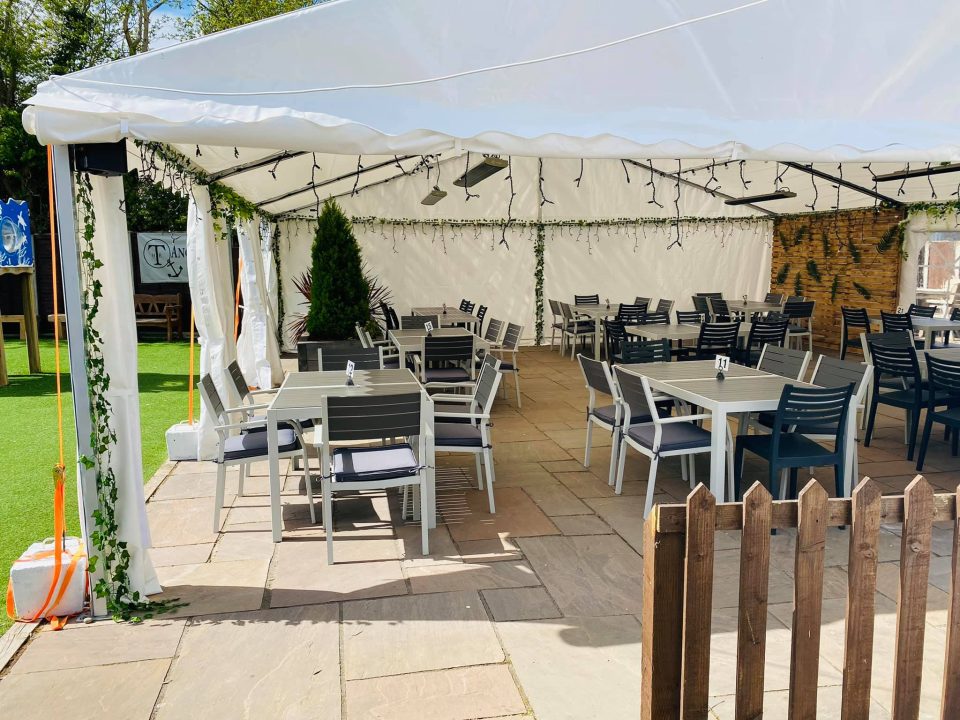 Lovely little pub, stopped off on the way home back up north and very glad we did! Very friendly waitress, massive portion sizes, recommend the fish and chips, Great stuff
What a find……. This pub is amazing. Friendly service. Lovely garden with an amazing food menu. Steak panini was delicious.
We had an impromptu meal. Staff were very accommodating and fitted us in with no booking although they were quite busy. Our food was served quickly. The staff were all very friendly.
Visited here with 4 families after going to the nearby aqua park. It was a Sunday so most had a roast, all of which were really really nice, very generous portion sizes with a huge Yorkshire pudding and everybody cleaned their plates. Desserts were also very nice and a good size. Nice outdoor area for the kids too and very friendly service. Highly recommended.
View More!